Property management can be a hard task for any property manager, especially when it comes to managing multiple vacation rentals in different locations and across various booking channels. This is where Hostify comes in to make property management a breeze with its numerous features designed to streamline communication with guests, automate tasks, and track performance.
In this article, we will explore the most beneficial property management features offered by Hostify that will improve your landlord experience and effectively grow their vacation rental business. Whether you are a new vacation rental manager or a professional in the sector, these Hostify features are guaranteed to save you time and ensure the success of your vacation rental business.
More about Hostify
Hostify is a groundbreaking property management software that revolutionizes the way property managers and vacation rental owners operate. Through its cutting-edge innovations, Hostify sets a new standard in property management, empowering users to achieve excellence in their endeavors.
Origins of Hostify
Hostify was born out of a vision to transform the property management industry. This software sought to address the challenges faced by property managers and vacation rental owners. With a clear understanding of the pain points in the market, the objective was to create a platform that would streamline operations, boost revenue, and enhance guest experiences. Through an innovative approach and relentless pursuit of excellence, Hostify emerged as a game-changing solution, redefining the way properties are managed and setting new standards of efficiency and effectiveness.
Main occupations of Hostify
Hostify's main occupations revolve around providing comprehensive property management solutions and services.
The team comprises skilled professionals in software development, data analysis, user experience design, and experts in the vacation rental industry. With an user-friendly interface and an impressive array of features to streamline operations, it maximizes revenue, and enhances guest experiences. Simplifying tasks and workflows, saving time and effort, with a focus on guest satisfaction.
These professionals contribute their knowledge to enhance features, optimize strategies and workflows, and improve guest satisfaction, making Hostify a trusted partner to your property management business.
What are Hostify's most preferred property management features?
When it comes to managing vacation rentals, property managers need reliable software that can help streamline communication with guests, reservations, automate tasks, and track performance. This is where Hostify comes in, offering a range of management features tailored to meet the needs of vacation rental managers. Do you want to explore Hostify's most preferred management features and learn how they can change and boost your business? Keep reading!
Unified Inbox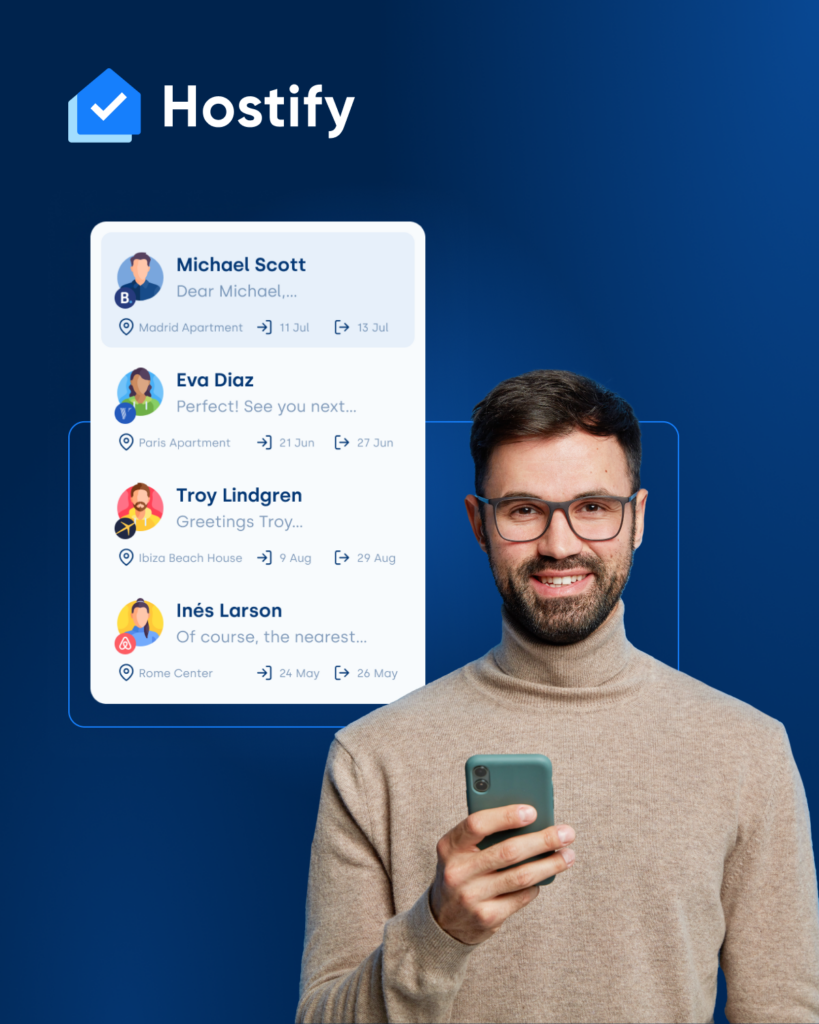 Hostify's Unified Inbox allows property managers to communicate with all guests from a single platform, centralizing your communications, simplifying the booking process and improving guest experience. This advanced feature enables property managers to keep track of all messages across multiple channels in one dashboard, saving time and effort.
Additionally, Hostify's Unified Inbox feature supports automatic responses and templates, which can be customized based on the guest's needs, ensuring a faster and more efficient communication process.
With Hostify's Unified Inbox, property managers can provide better customer service and manage their vacation rentals more effectively.
Multi Calendar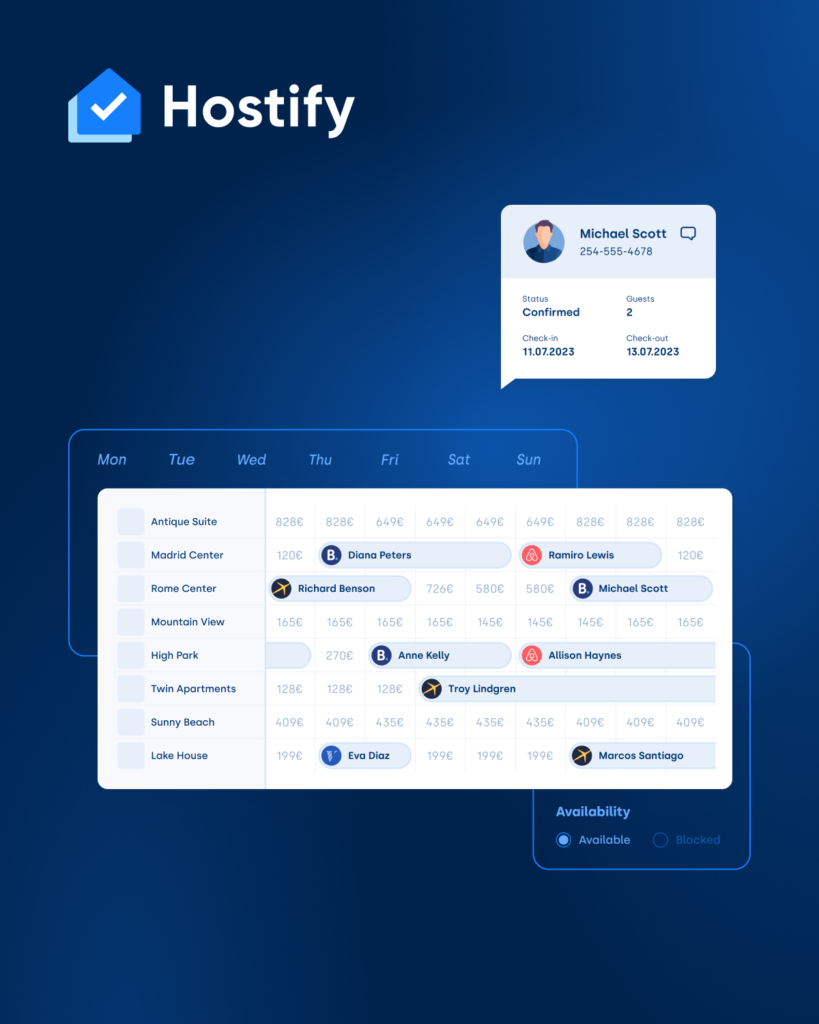 Hostify's Multi Calendar enables property managers to view and manage all the reservations, and availability in one place, providing a clear overview of all the vacation rental properties.
The feature allows managers to easily keep track of their vacation rental reservations across multiple channels, such as Airbnb, Vrbo, and Booking.com, from one easy-to-see calendar. Additionally, Hostify's Multi Calendar supports automated pricing adjustments, syncing of reservation data, and avoid the risk of double bookings, allowing property managers to streamline their day-to-day operations and improve their overall efficiency.
With Hostify's Multi Calendar, vacation rental property management is made more efficient and less time-consuming.
Payment processing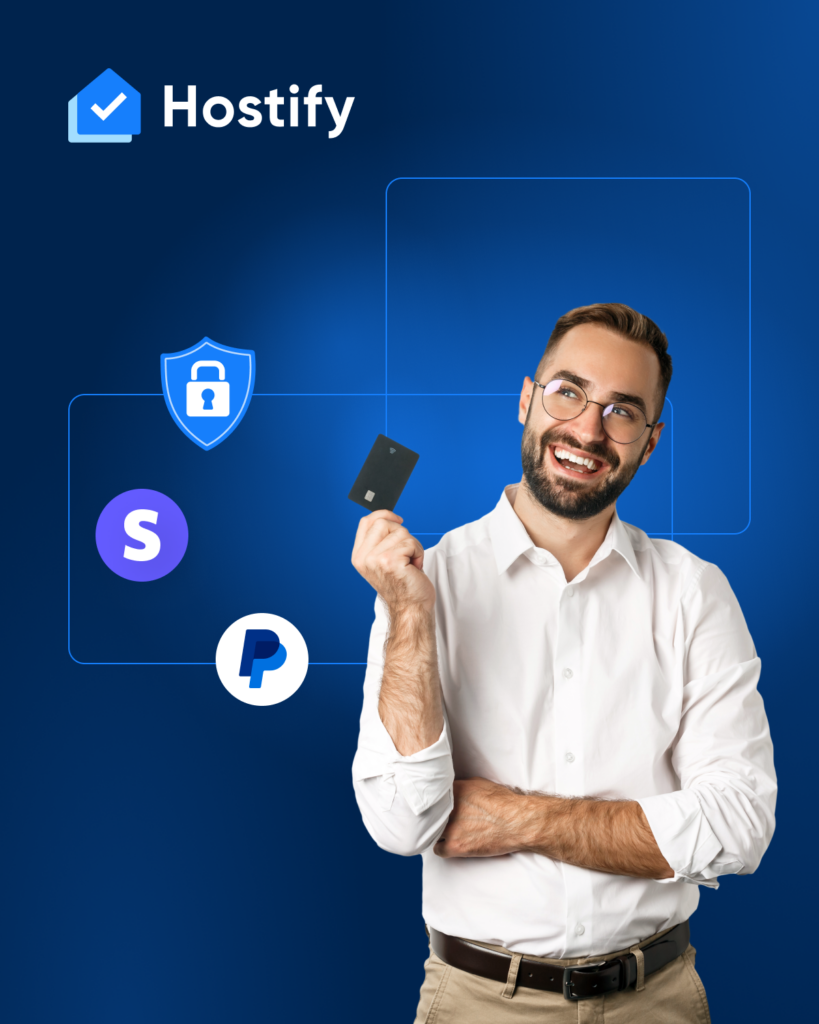 Hostify offers robust payment processing capabilities to facilitate seamless financial transactions for property managers and vacation rental owners. Through its integrated payment system, Hostify enables secure and convenient transactions, supporting multiple payment methods such as credit cards, bank transfers, and digital wallets.
Hostify's payment processing ensures timely and accurate payouts, automating the collection and distribution of funds. With transparent reporting and reliable financial tracking, Hostify simplifies revenue management, reduces manual efforts, and provides peace of mind to users by ensuring a smooth and efficient payment process.
Smart Automations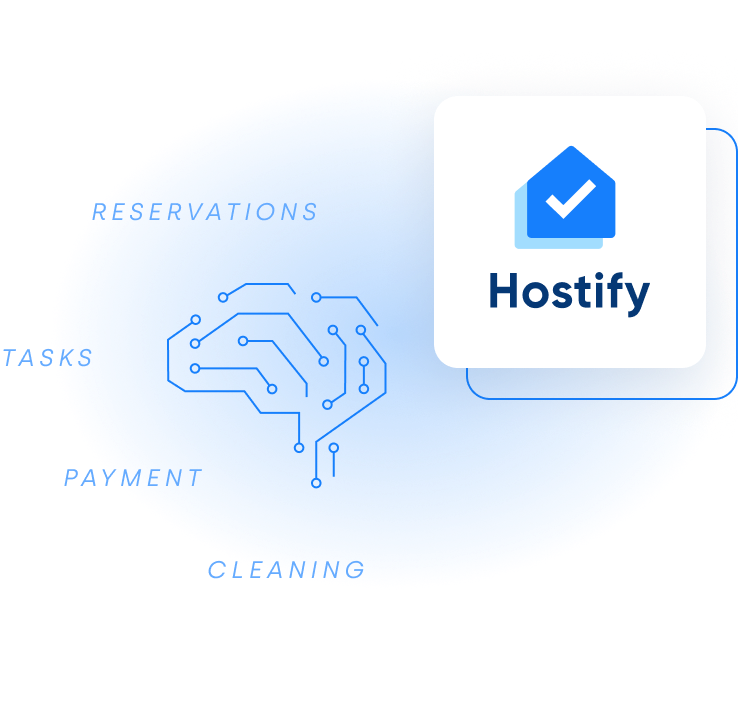 Hostify's Automations empower property managers and rental owners with advanced tools to streamline their operations and daily process. Leveraging the power of smart property management automation, Hostify enables tasks such as guest communication, reservation management, check-ins, reviews management, and property maintenance to be automated, reducing manual workload and saving time.
Smart automations let property managers and owners professionalize their business and take it to the next level, ensuring efficient workflows, enhance guest experiences and allow property managers to focus on delivering exceptional service, increasing productivity and efficiency.
Statistics and Reports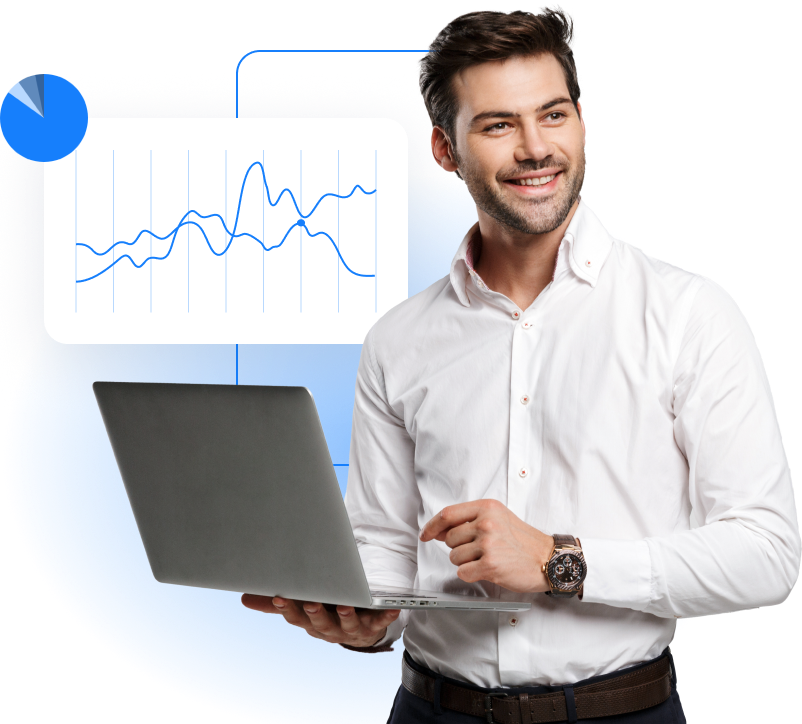 The Statistics and Reports feature offered by Hostify, provides property managers with essential data and insights about real-time performing of their rental properties. The feature enables managers to track important metrics such as occupancy rates, average nightly rates, revenue generated, and more.
Hostify provides customizable reports, making it easier for property managers to track their progress, identify areas that need improvement and make informed decisions to optimize their rental operations.
With Hostify's Statistics and Reports, property managers can gain valuable insights into their business and take actions to maximize their rental revenue and guest satisfaction.
How can Hostify's software for property management help your business?
As you have seen, Hostify's software for property management offers a wide range of benefits that can significantly boost your business. With its intuitive interface and robust features, Hostify simplifies operations, streamlines workflows, and enhances guest experiences. You can efficiently manage bookings, automate tasks, optimize strategies, and track payments and finances, saving time and effort. Hostify's tools also enable effective communication with guests, leading to higher satisfaction and positive reviews.
Hostify has arrived to empower your business by maximizing your revenue, improving your efficiency, and providing a seamless and exceptional experience for both you and your guests.
So, what are you waiting for? Book your free demo now and boost your business with our property management software solution!