Hostify continues to build bridges to help you move forward. And today we would like to present you our latest integration with TurnoverBnB. A leading system to help property managers and host to automate their cleaning turnovers.
TurnoverBnB offers a large marketplace of cleaners providing hosts and property managers with the opportunity to connect and acquire new and experienced cleaners in different areas. This new Hostify integration allows hosts to organize their cleaning team and manage your communication in a more efficient way.
Automate your property cleanings
You can schedule your cleanings, provide checklists, documentation, inventory controls and payment of cleaners. Turnoverbnb offers the following functionalities:
Create cleaning projects automatically by syncing with your reservations calendar.
Cleaners get notified of new available projects right on their mobile phones.
Ensure a spotless clean with the checklists, including photos, notes, and problem reports.
Automatic Payments & Reports
Make manual payments a thing of the past.
How to Connect Your Account
Important note: To complete the process, you will need to have active TurnoBnB and Hostify accounts.

Step 1. Go to the TurnoverBnB website and log into your TurnoverBnB Account. From the main Dashboard, select Settings > Integrations.

Integrations" width="572″ height="200″>
Step 2. Then, scroll down until you find Hostify and select Connect.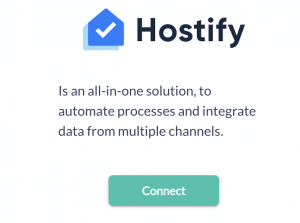 Step 3. In another tab, log in with your Hostify credentials, and click continue.

Step 4. In the Hostify app, go to Settings in the main menu, and then copy the API Key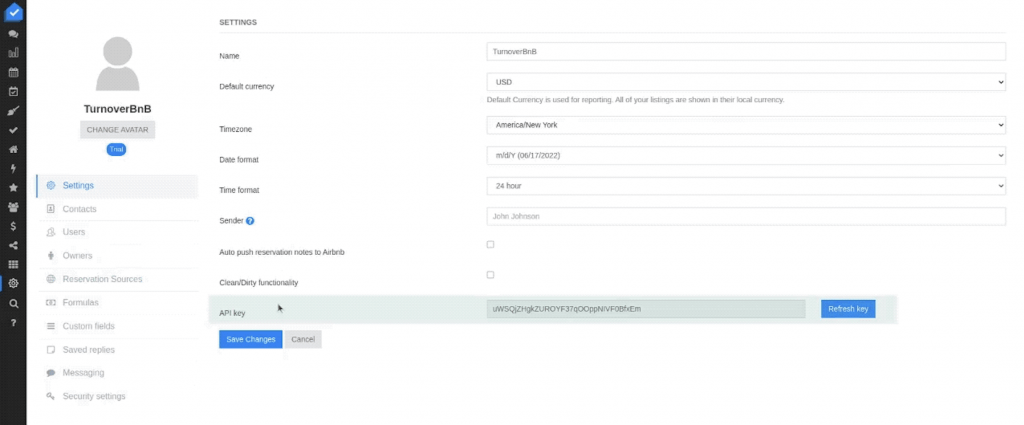 Step 5. Paste the API Key in TurnoverBnB and click Next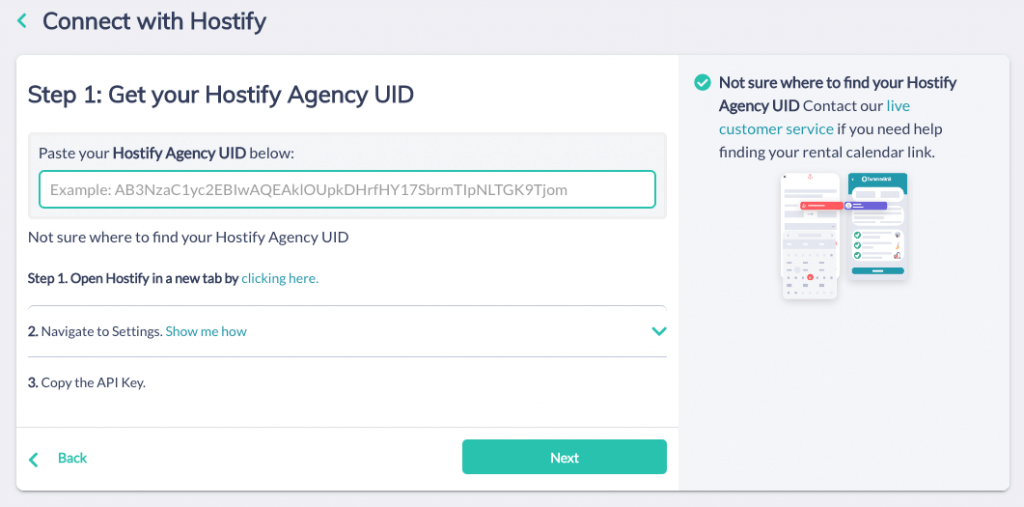 Step 6. Click to link listings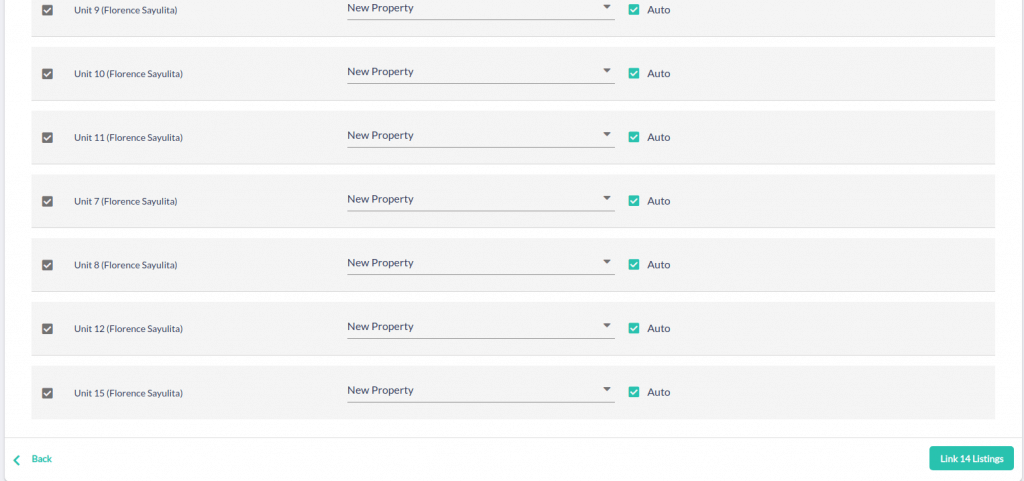 That's all! Congratulations, you have now successfully integrated your Hostify account with TurnoverBnB.
Automate your properties cleanings process and find the easiest way to manage your vacation rentals. If you want to know more or have any questions, send us an email through our contact form or book your demo with us.