As the property management industry continues to evolve, mid-term rentals are emerging as a new and key income source for property owners and managers. However, the complexities of managing these rentals often pose significant challenges. In Hostify, we are aware of this reality, and stand ready to simplify this process and unlock key benefits for property professionals.
In this article, we want to explore the emerging and popular mid-term rental market, exploring the indispensable role Hostify plays in optimizing property management. Discover the three core benefits that Hostify brings to the table, from seamless booking administration and automation to tailored pricing strategies and centralized property control. If you want to boost the potential of your mid-term rentals, keep reading and ensure yourself your business success!
Mid-term rental market
The traditional rental market has long been divided into two well-defined categories: short term rentals, popularized by platforms like Airbnb and Vrbo, and long term rentals, offering stability with lease agreements extending a year or more. However, a new trend is reshaping the rental landscape, and it's gaining momentum rapidly: medium term rentals.
Property managers and hosts are increasingly gravitating towards mid-term rentals, which typically span from 28 days to 12 months, with the most common booking durations falling between 1 to 6 months. These accommodations are often fully furnished, making them an ideal choice for individuals or professionals residing in a locale for more than a few weeks.
The mid and long term rental market represents a growing sector that promises steady income. Compared to short term rentals, nightly rates for stays exceeding 30 days are generally lower, with U.S. rates 27% lower, Europe's rates 3% lower, and global rates 19% lower.
The emerging trend of extended short term stays presents a promising market, offering benefits for both guests and investors. This surge in mid-term rentals has been driven by the rise of remote work, business travelers,international students, etc. resulting in greater flexibility in housing needs. As an emerging concept, mid term rentals offer numerous opportunities for forward-thinking investors to thrive, even bustling metropolises such as New York City , London or Madrid are witnessing continuous growth in the medium term rentals sector, translating to reduced competition and increased avenues for attracting potential guests.
Investors stand to gain higher yields from mid term rentals compared to their long term counterparts, all while avoiding the logistical challenges of constant turnover associated with vacation rentals or lengthy lease commitments. For instance, in a city where one-bedroom long-term rentals average $1,000 per month and short-term rentals command $1,500, mid-term options can comfortably secure $1,200, offering a balance of stability without the perpetual turnover demands of short-term arrangements. This shift in the rental market presents a compelling narrative for those seeking new investment opportunities in the evolving world of mid term rentals.
How can Hostify help you with mid-term rentals?
In this new context, Hostify stands as the ultimate solution not only for all your mid-term rental needs, but also for short term rental and mid term rental properties.
Leveraging its innovative platform, Hostify delivers a comprehensive suite of services that can transform how you manage mid, long and short term rentals into an effortless endeavor. Our platform ensures an easy booking process for hosts and guests alike, guaranteeing a seamless experience for all parties involved. Moreover, Hostify provides hosts with ultimate property management tools, streamlining booking administration, maintenance tasks, and communication efforts. Beyond this, in Hostify, our dedicated support team operates round-the-clock to promptly address any concerns or challenges that may arise, providing 24/7 assistance.
So, in a brand new landscape where mid term rentals arise as a profitable and full of opportunities ground, Hostify emerges as the go-to platform for a stress-free and seamless mid-term rental experience.
4 main benefits of using Hostify
Hostify property management system stands as a top ally for all property managers wishing to succeed in the new market of medium term rentals. This powerful PMS automates the entire booking process, saving you valuable time and effort. Uncover the power of custom pricing for monthly stays, optimizing revenue, among many other benefits, and see how Hostify empowers you to manage all your properties from a single, centralized hub. If you're ready to revolutionize your property management experience and become a leader in the mid term rental market, read on!
Easy Management of Mid-term and Long-term Bookings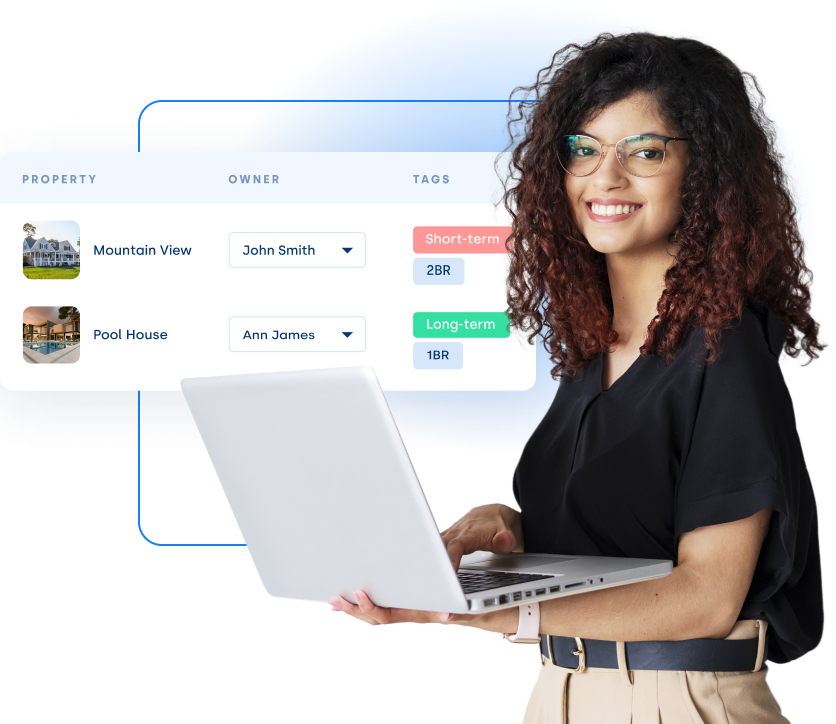 One of the main benefits of using Hostify for managing mid term rentals is the easy management of bookings. With Hostify's intuitive platform, hosts can effortlessly handle not only short term rental bookings, but also mid term rental and long term rentals with just a few clicks. The platform streamlines the entire process, from listing the property to accepting reservations and managing guest communication. Hosts can easily view availability, update pricing, and handle booking requests, all in one convenient location.
Moreover, Hostify's user-friendly interface and robust features make it a breeze to keep track of bookings, ensuring a smooth and seamless experience for both hosts and guests.
Automate your entire Booking Process
Another huge benefit of using Hostify for managing mid-term rentals is the ability to automate the entire booking process. Hostify's advanced technology allows hosts to streamline their operations and save valuable time. From inquiry, rental agreements, to invoicing, the platform automates each step, eliminating the need for manual intervention. Hosts can set up automated messaging, send pre-approved booking requests, and even automate check-in instructions.
This not only reduces administrative tasks but also enhances the guest experience. With Hostify, hosts can sit back and relax as the platform takes care of the entire booking process, making managing mid-term rentals a breeze.
Custom Pricing for Monthly Stays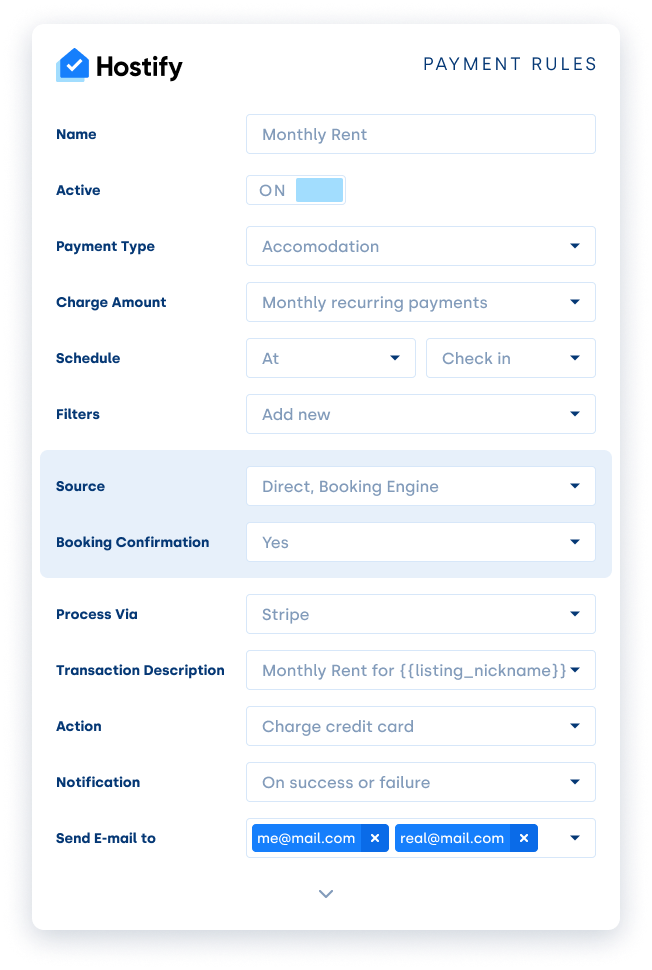 Hostify also has the ability to set custom pricing for monthly stays. Hostify recognizes that long term stays require a different pricing structure compared to short term rental bookings. With this feature, hosts can easily adjust their rates to attract long term rental and mid term rental guests while maximizing their revenue potential. Hostify's flexible pricing options ensure hosts can offer competitive rates based on the length of stay, making it an ideal platform for managing mid-term rentals.
Whether it's offering discounted rates for extended stays or implementing dynamic pricing strategies, Hostify empowers hosts to optimize their earnings and attract guests for longer durations.
Manage all properties from one place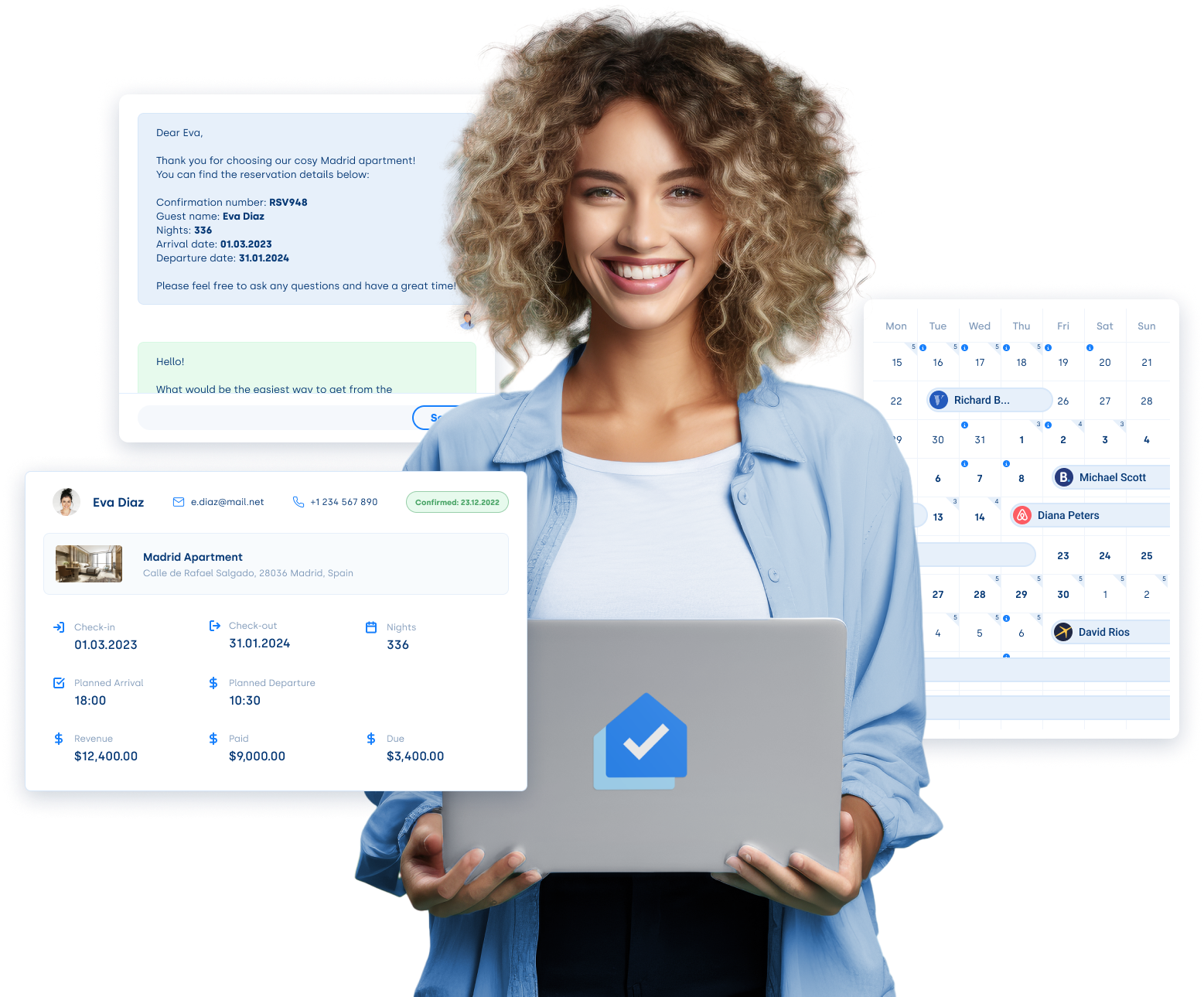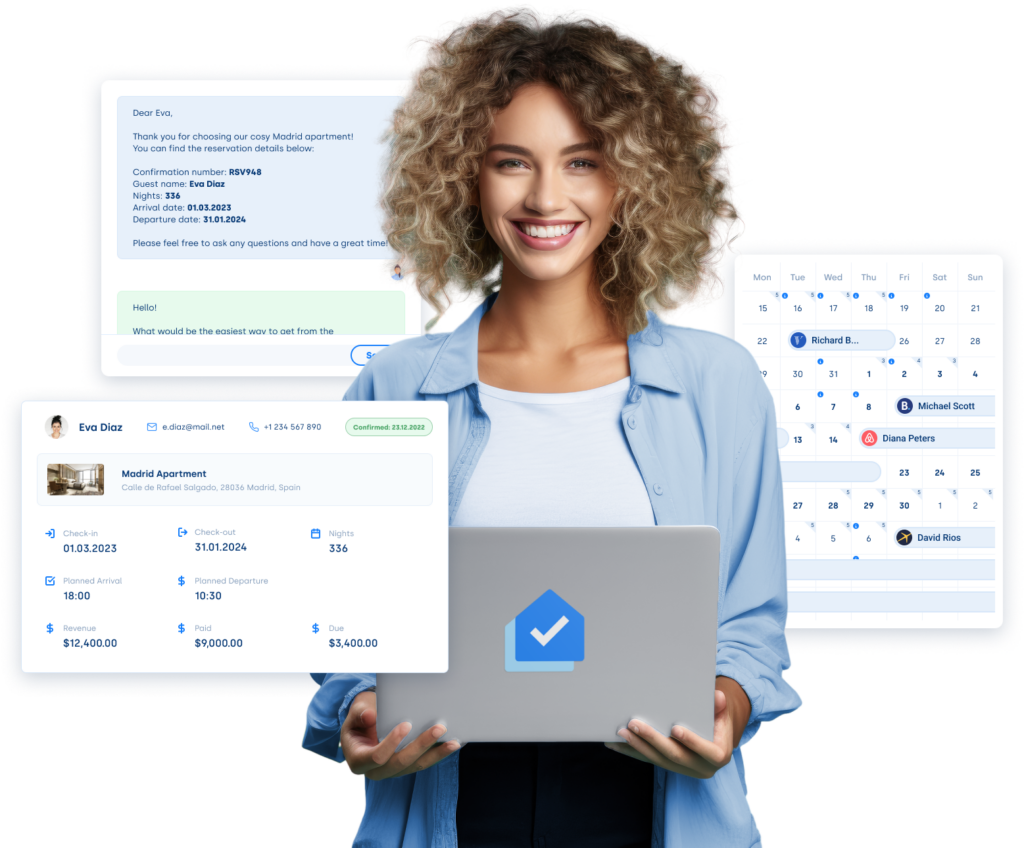 Another of the key benefits of using Hostify for managing mid-term rentals is the convenience of managing all properties from one centralized location. With Hostify's comprehensive platform, hosts can effortlessly oversee multiple properties, saving time and effort, as hosts can easily access and manage all their properties in one place. This streamlined approach eliminates the need to switch between different platforms or accounts, ensuring efficient and effective management. Hostify's centralized management system empowers hosts to stay organized, simplify operations, and provide a seamless experience for guests across all their properties.
Where to start from?
If you're ready to dive into the world of mid term rentals opportunities and take advantage of the numerous benefits, Hostify is the perfect starting point. With our intuitive platform and comprehensive suite of services, you can simplify the management of mid term rentals and unlocks a world of opportunities for property professionals. Begin by exploring the core benefits that Hostify offers and join our webinar to ensure the success of your mid-term rental business. So, start your journey with Hostify today. Book your free demo!